Dear reader,
In this specialist article, we dedicate ourselves, using the usual scientific approach, to the question: Are Morgellons a real disease or do those affected imagine their symptoms ?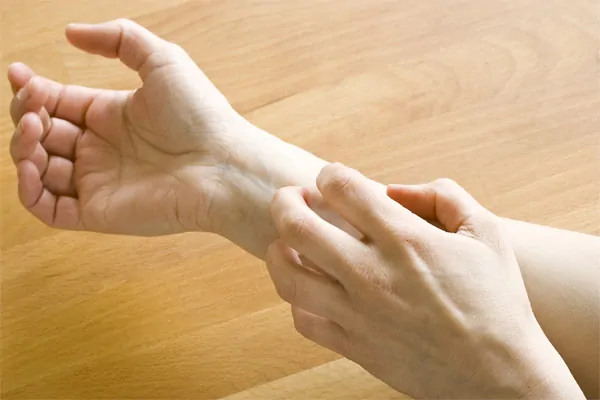 To answer this question, we examine the topic of "Morgellons" objectively and holistically .
We explain the following topics:
Morgellons Syndrome: What is that anyway?

Breaking News

: Morgellons in medical masks and PCR tests ? The expert check!
What is the current study situation ?
Evidence for the existence of Morgellons
Free of charge Morgellons-Online-Test
Morgellons disease: what are the symptoms ?
Our experiences with Morgellons
Divert Morgellons / remove them
What is Morgellons Disease?
The term "Morgellons" comes from a letter which was written 1674 by the English doctor Sir Thomas Browne . In this letter he mentions a skin disease that occurs in French children. The symptoms are longer single hair-like parasites with heads growing out of the arms, legs and back of children, accompanied by coughs and cramps.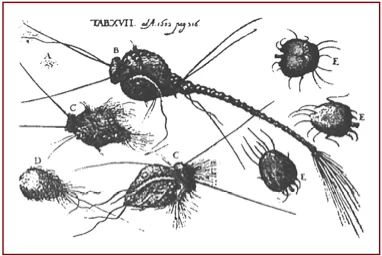 This description has nothing to do with the Morgellons we know today . What is understood today by Morgellons disease, or fiber disease, is a phenomenon of modern times . In 2002 the first case was described and within a few months thousands were already suffering from the fiber disease. The prevalence has been increasing year after year since 2002: the disease is rampant .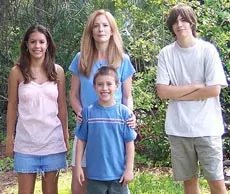 A Morgellon appears in different phenotypes . Most often they appear as gray, glassy or white threads . The fibers blue , black , green , yellow or red are less common. The threads are slightly thinner than a human hair (10 – 200 μm) and the length of a single fiber is 0.1 mm to 2 mm . Fibers that are several centimeters long are rarely described. If you examine the threads under ultraviolet light, they fluoresce .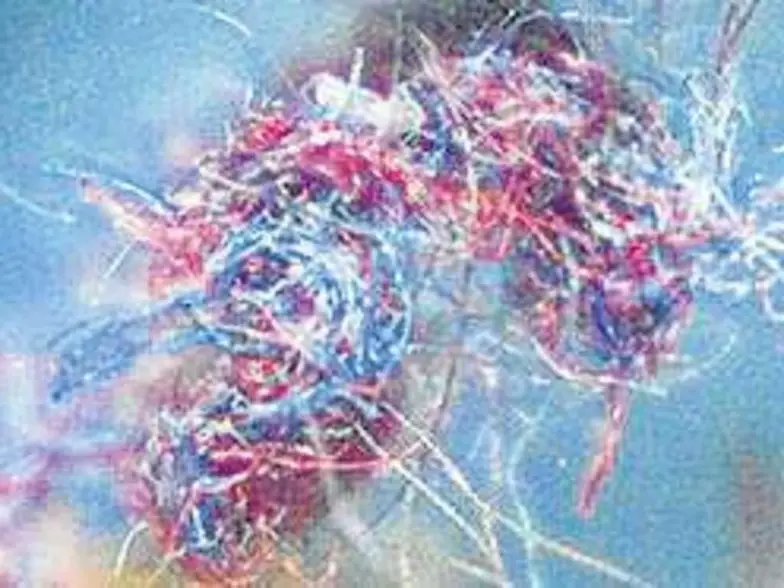 We now know: the threads are parasite, Filamentous-growing mushrooms, which enter the body as spores and grow there . The approx. 1-3 μm long fungal spores live on up to 30 μm long bacteria (spirochetes, especially Borrelia). Through ticks humans become infected with them and also with Morgellons .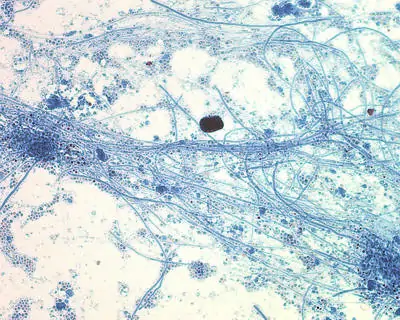 Digression
Morgellons are not, as is often assumed, made of plastic, metal or some other inorganic material, but organic entities. A fungus is an extremely changeable being. Thus, Morgellons appear as partially clearly variable phenotypes.
Morgellons and Corona: Morgellons in surgical masks, FFP-2 masks and PCR tests?
Our team of experts has been differentiated and scientifically on the subject of " Morgellons " for many years.
That is why we are often asked for advice. Many people are unsettled by the prescribed " Corona measures ". More and more voices are being raised that Morgellons are in masks and corona tests .
Our experts have subjected this topic to a detailed expert check .
Are there morgellons in the masks?
Check out this video now: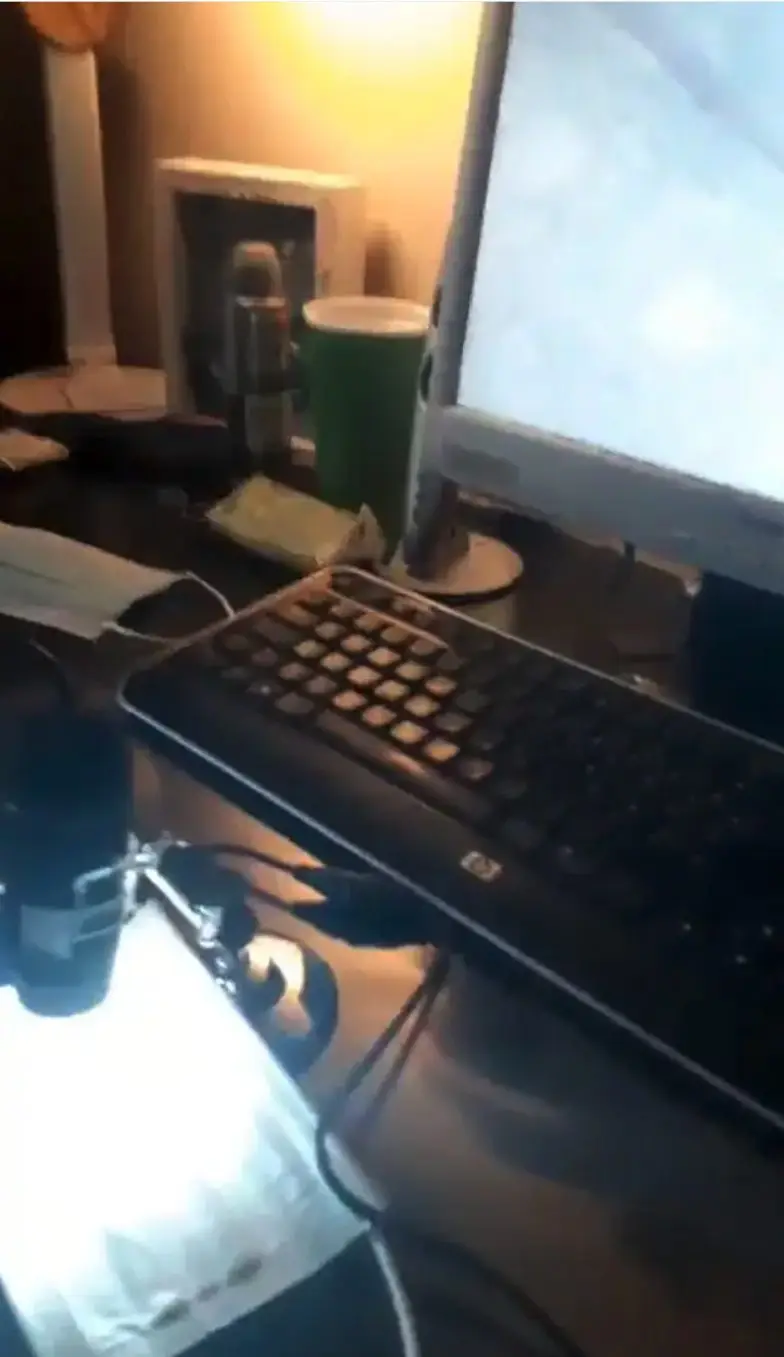 The naturopath Manuela Zisler found a Morgellon in a children's mask in her laboratory. Our experts say:
Our Morgellons expert and long-time therapist Mathias Bote says: "It is definitely a Morgellon parasite. At first we assumed that the thread came from the nose of the child wearing the mask. When we asked, we were told that the mask was unworn. Accordingly, there actually seems to have been a Morgellon in the mask. But you have to know that Morgellons can also be found on many other everyday objects. At least in this video I don't see any proof that the masks were deliberately contaminated. "
Now watch the next video :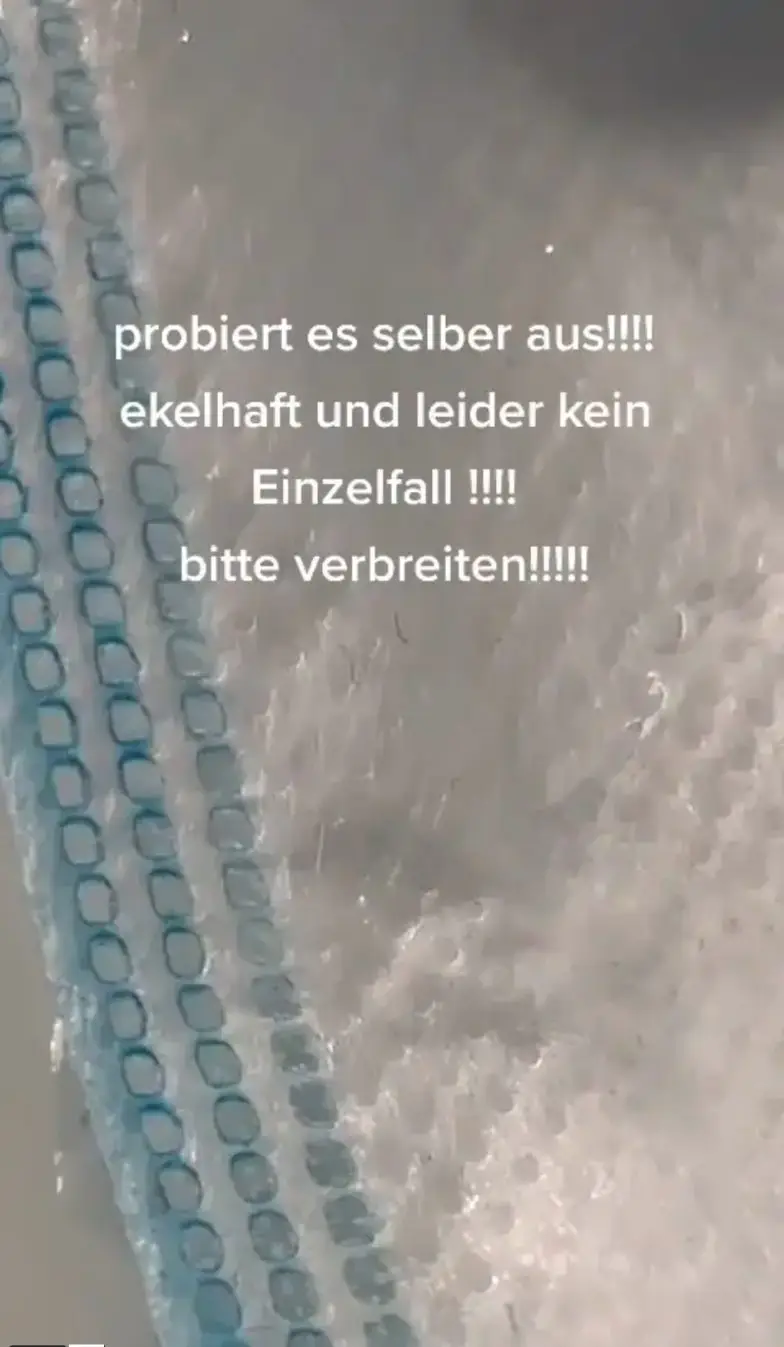 This video was sent to us. A woman imitated Ms. HP Ziesler's "heat test". And threads do indeed move in the mask.
In the opinion of our experts, these are also clearly Morgellons.
Then we saw enough and decided to test it for ourselves.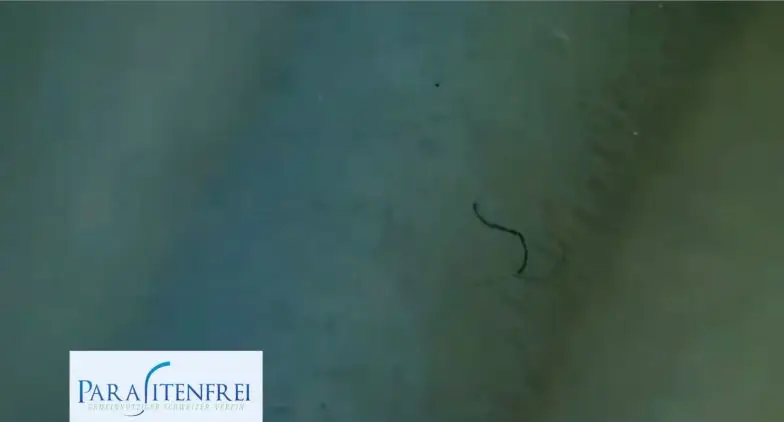 We examined an unworn mask, significantly enlarged, under our best microscope. You will see a clear result.
Now watch the next video :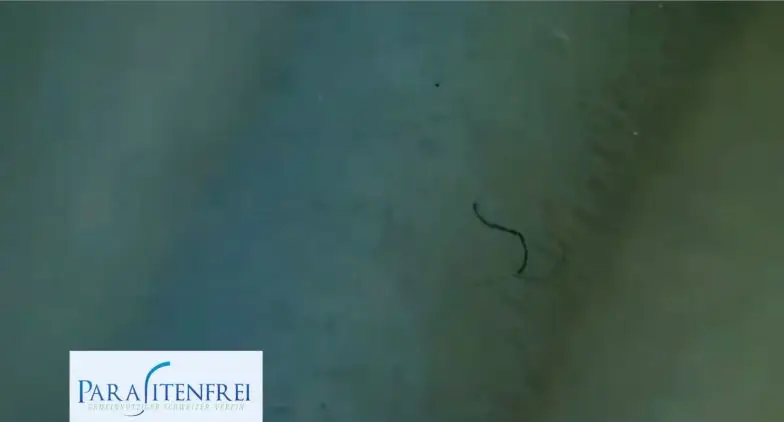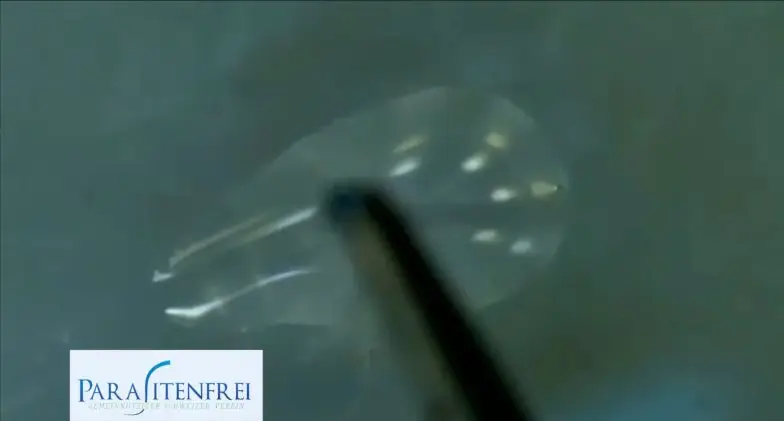 We pulled out a Morgellon with tweezers and examined it. This investigation is also clear.
This video was sent to us by a reader :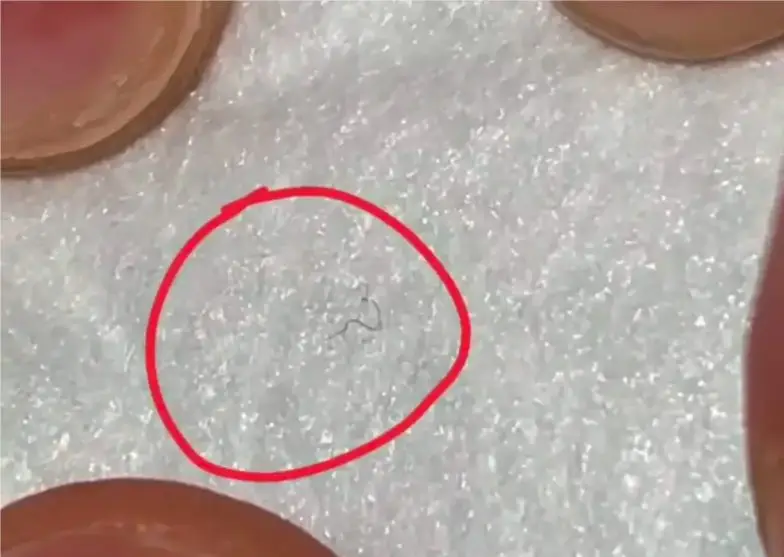 According to our experts, this Morgellon in the mask is also real.
This video was also sent to us :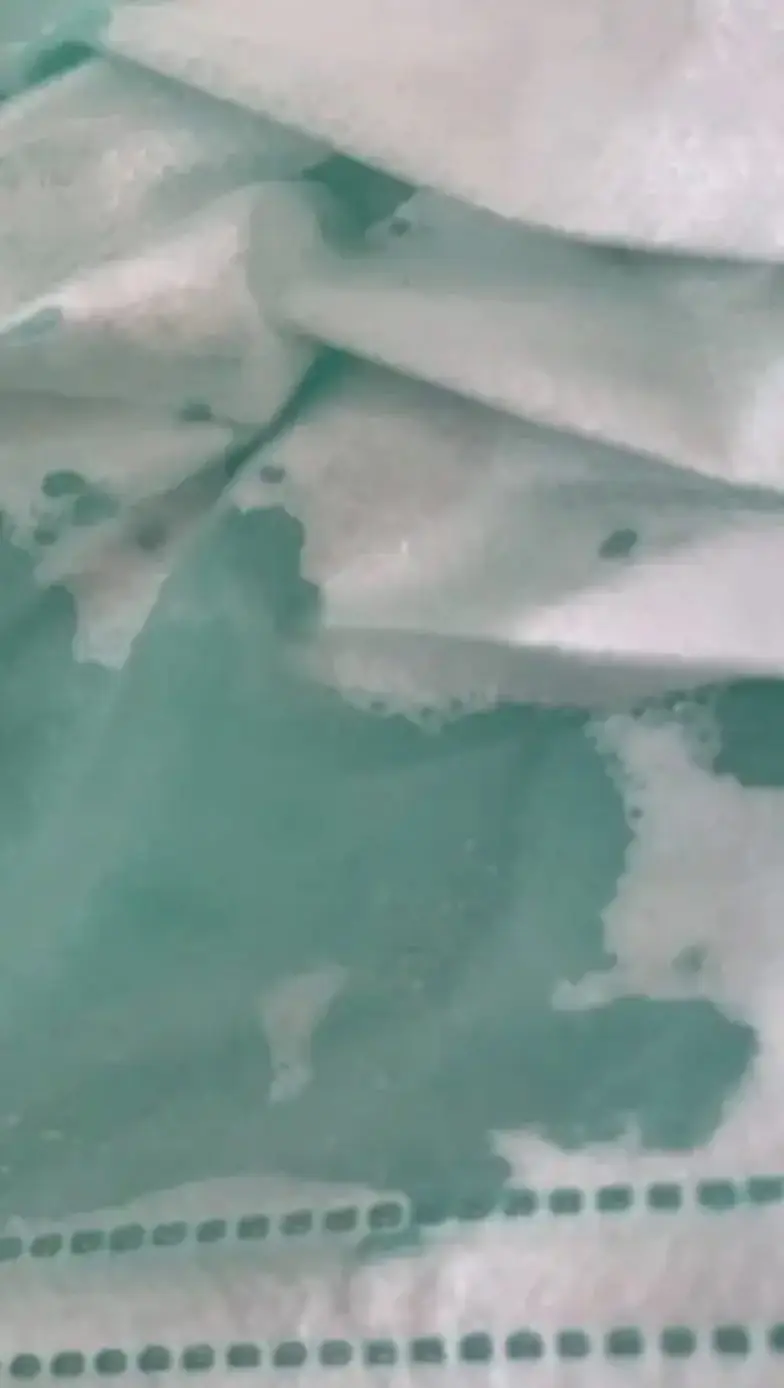 A woman used warm water to make the "Morgellons" visible in a mask.
Our assessment:
Whether it is actually Morgellons or just fabric fibers cannot be seen in this video. That's why we don't want to commit ourselves here.
Our conclusion :
After evaluating our own research and the media made available to us, it appears as if Morgellons are in the surgical masks.
The question is: how do the threads get in there ?! We'll stay tuned until we find out.
As soon as we know and as soon as we have new knowledge, it will be published in this article. So check back regularly.
Do you have morgellons now?
If you have the (justified) fear that you have become infected with Morgellons while wearing the mask, then you should take our free Morgellons online test now:
Remove the Morgellons from the body again
The sooner you start treatment, the better. A holistic parasite cure can help you . At an advanced stage, but even more effective if no symptoms have yet been shown. You can find out exactly how a parasite cure works and what to look out for in our guide on the subject:
Are Morgellons in the corona test?
Many readers have also asked us whether there are Morgellons in the test strips for the "corona virus".
We also looked into this question.
Check out this unique video first :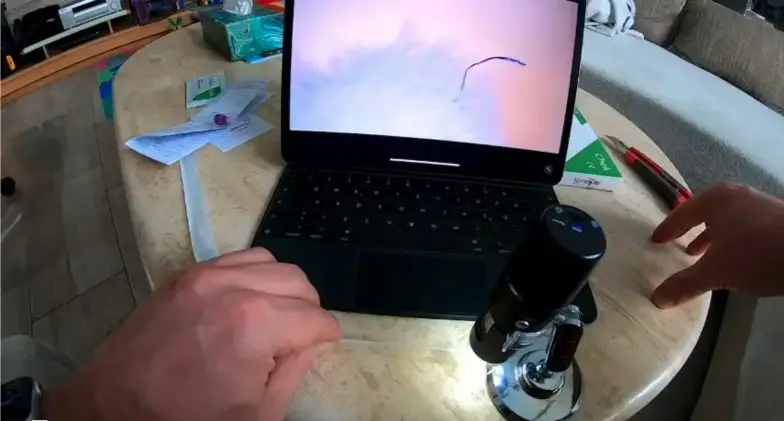 Very clear thing. Our experts agree that this is a Morgellon. You can clearly see it from the movements.
And now watch this video :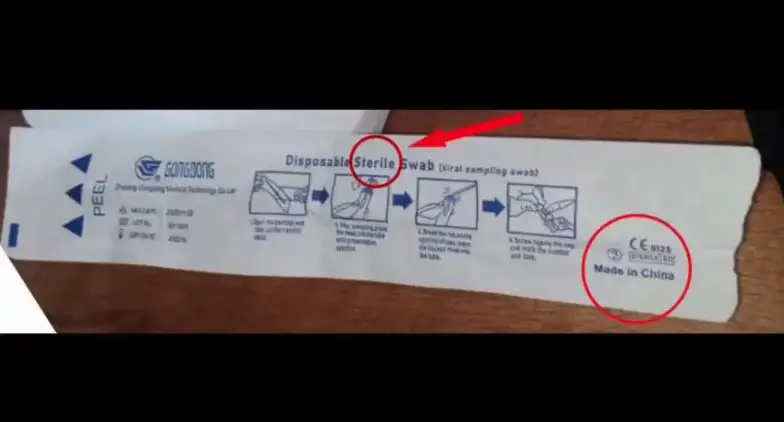 Whether it is actually Morgellons or just fabric fibers cannot be seen in this video. That's why we don't want to commit ourselves here.
If the video isn't posed, which we don't know, then here we would have clear evidence that the tests are contaminated at least once.
Because on the package it says that it is a sterile test. The foreign object shows that this is not the case.
Do you have morgellons now?
If you have the (justified) fear that you have become infected with Morgellons while wearing the mask, then you should take our free Morgellons online test now:
Remove the Morgellons from the body again
The sooner you start treatment, the better. A holistic parasite cure can help you . At an advanced stage, but even more effective if no symptoms have yet been shown. You can find out exactly how a parasite cure works and what to look out for in our guide on the subject:
Recent studies show that morgellons exist
The Wikipedia article on the subject of "Morgellons" is unfortunately out of date . There, Morgellons disease is still declared as " Dermatozoa madness ". In other words, as a mental illness in which the patient delusively imagines that living beings such as insects or worms are under the skin.
A study by the CDC (Center of Disease Control and Prevention) from the year 2012 is presented as the source. The results of the study at the time suggested that Morgellon disease was not real.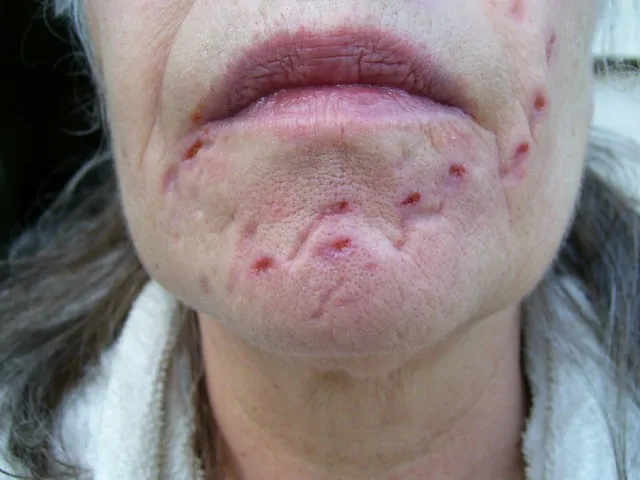 Since the CDC study was published in 2012, numerous other studies have been carried out.
In the International Journal of General Medicine, 2016 published a meta-study in which 44 more recent studies on Morgellons were evaluated. The researchers concluded that Morgellons disease is a real disease . It is a " filamentous borrelial dermatitis ".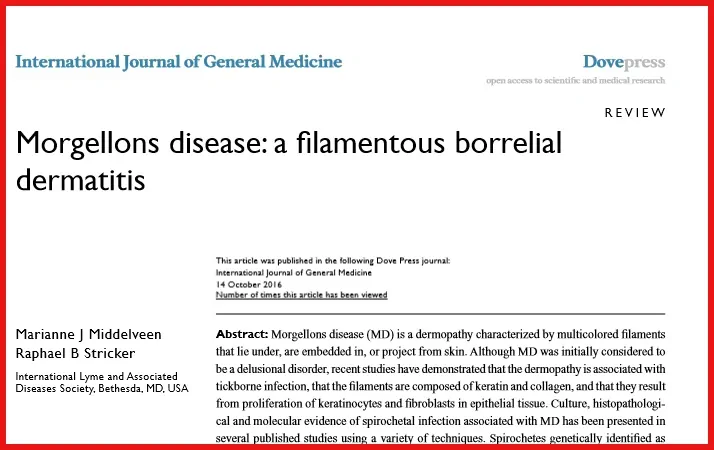 The head of the study, Dr. Marianne J. Middelveen, came to the following conclusion :
"Morgellon's Disease (MD) is a dermopathy that is characterized by multicolored filaments , which are under the skin , embedded in it are or protrude from it. Although Morgellons syndrome was originally thought of as a delusional disorder, recent studies have shown that dermopathy is linked to tick-borne infection . Spirochetes that were genetically identified as Borrelia burgdorferi sensu stricto predominate as infectious agents in most of the Morgellons skin samples examined so far. Other types of Borrelia, including Borrelia garinii, Borrelia miyamotoi, and Borrelia hermsii, have also been detected in skin samples from MD patients. " (translated and abbreviated)
A study published in the Investigational Dermatology Journal the year 2018 confirmed the meta-study from 2016 :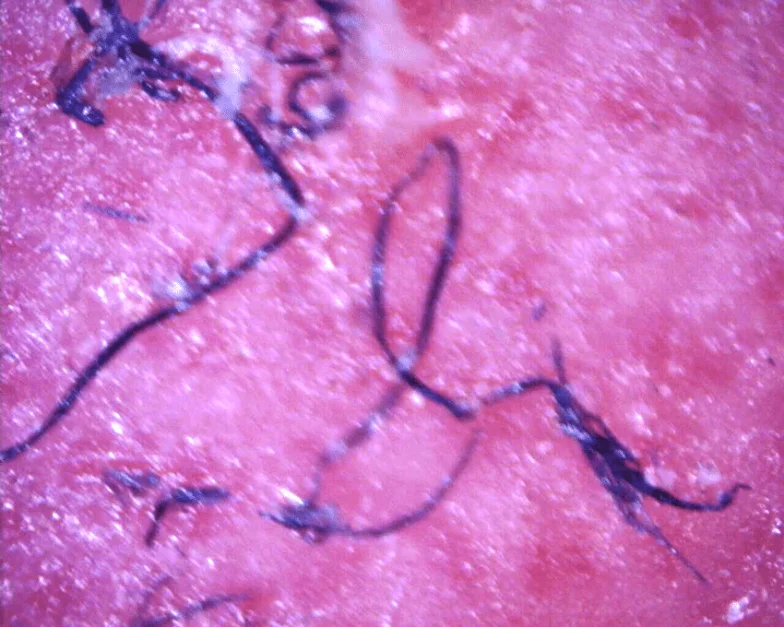 Dr. Melissa Fesler concluded :
"[…] Although the disease may have a longer history, the disease corresponding to the description above was first reported in the US in 2002. Since then, the disease known as Morgellon's disease has become a polemical topic. Because people with the disease may feel crawling or stinging, most doctors consider MD a purely delusional disorder. Clinical studies that support the hypothesis that MD is exclusively delusional in origin have significant methodological flaws and often neglect the fact that mental disorders can result from an underlying somatic disease. In contrast, strict ones show experimental investigations that this skin condition actually results from a physiological reaction to the presence of an infectious agent . Recent studies from this point of view show a connection between MD and a spirochete infection in humans, cattle and dogs. These investigations have shown that the skin filaments are not implanted textile fibers, but consist of cellular structures and of fungus filaments , introduced by a spirochetal infection, result. Further studies are planned for 2019 and 2020. " (translated and abbreviated)
The scientists took a skin sample and found Morgellon fibers in it :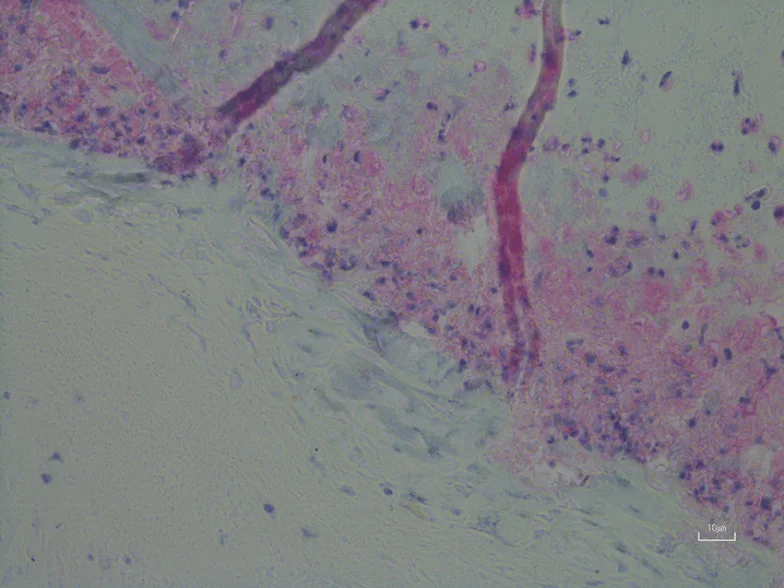 The study situation is clear. Morgellons disease is a real, purely physical illness , caused by pathogenic agents . This coincides with our experience. So far we have been able to provide advice to hundreds of people looking for help. We know that this disease is curable .
Evidence and Examples of the Existence of Morgellons
Now take a look at these excerpts from the German documentation "The Truth About Morgellons". It becomes obvious that this is a real disease :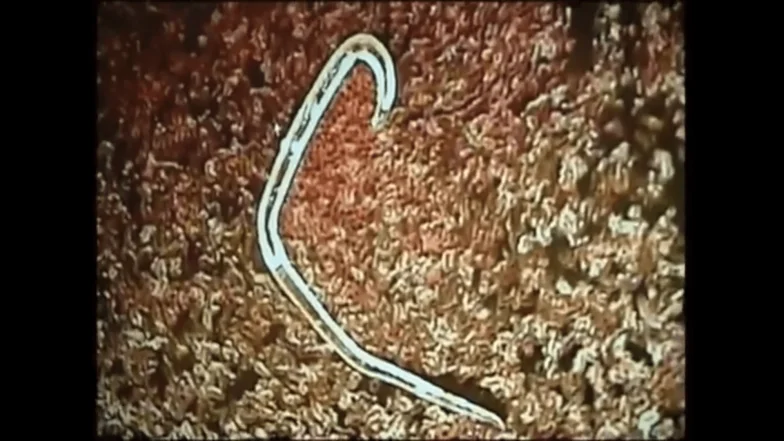 In this American documentation by a Morgellons self-help group it becomes clear under what strain those affected have to live. It can also be clearly seen that the Morgellon threads grow out of the skin :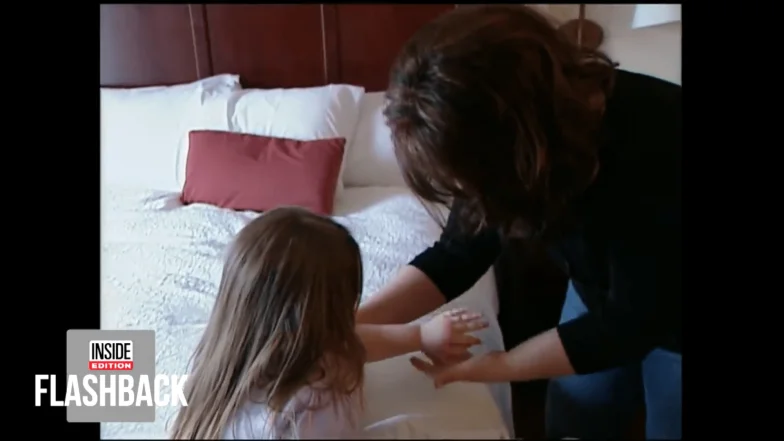 Now watch the next video from 2017. A victim shows that the " clothing fiber theory " of the CDC is excluded and pulls a Morgellon fiber out of her leg live in front of the camera: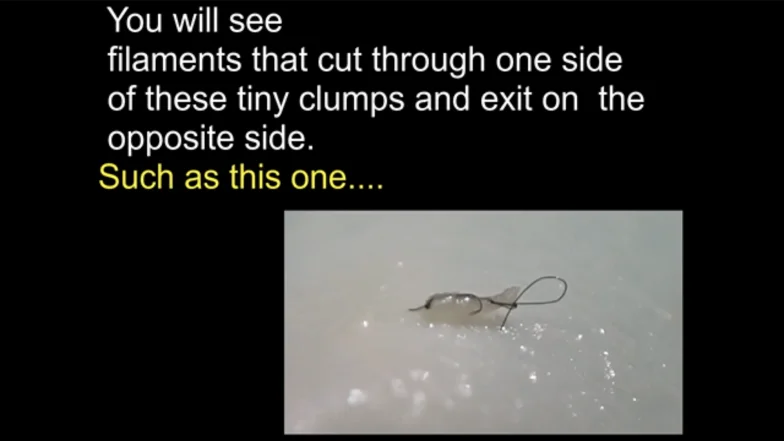 Do you have Morgellons?
Perhaps even noticing it before?
Check it out now:
The free online test
Certainty in a few minutes.
Answer the following questions:
1 I feel tired and drained since a corona test
2 Since I've been wearing medical masks, I've felt worse than before. It doesn't seem to be getting better either.
3 I suffer from itching. E.g. on the head, on the arms or legs or on another part of the body
4 I feel a tingling or crawling sensation under my skin. It feels like insects or worms.
5 I have found unusual threads in my apartment or in my food (e.g. red or black threads a few centimeters long)
6 I have found threads in my stool or urine before
7 My memory has been deteriorating for a while
8 I always have depressive phases in my life or even depression
9 For some time now I have been noticing speech disorders
10 I keep getting infections, e.g. red eyes
11 For some time now I have been craving sweet foods more and more
12 My digestion is disturbed
13 I keep having anxiety or panic attacks or an anxiety disorder
14 I feel chronically tired
15 My skin has sore spots
17 I have had a skin condition for some time
18 Strings are growing out of my skin
19 I have red spots on my skin that are reminiscent of flea bites
20 To be a kind of gel layer on my skin
22 Sometimes indefinable fibers or other structures come out of my nose
Morgellons: Chemtrails responsible for the contagion?
When it comes to the subject of Morgellons, the thesis that so-called " Chemtrails " are used to spread Morgellons keeps coming up.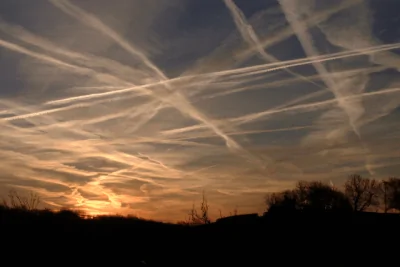 A common theory is that military aircraft are used to spray chemical products such as aluminum or barium compounds into the air. Such programs actually exist. The governments refer to "chemtrails" as Geo-Engineering or Climate Engineering . The aim is to use artificial, reflective cloud formation to reduce global warming. Geo-engineering is not yet officially used.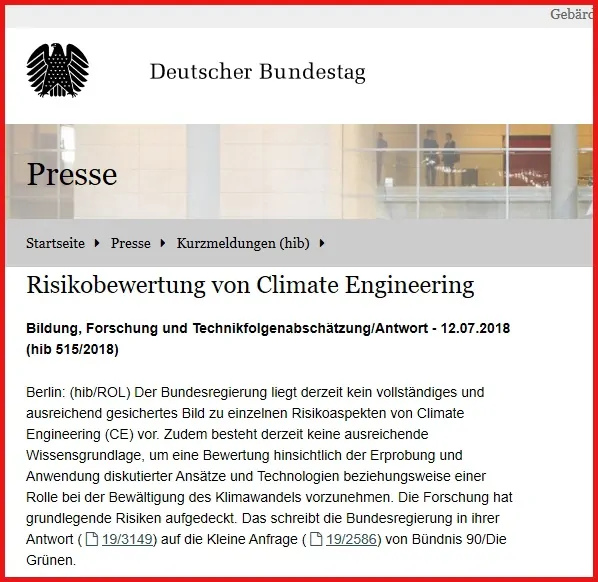 We do not know whether bacteria or fungal spores are sprayed by military aircraft. Once our research determines something about this, we'll expand the article accordingly.
Symptoms of Morgellons Disease (Morgellons Disease, MD)
Experience has shown that Morgellon's disease can be roughly divided into four phases .
Important note
The distribution of the symptoms can only be roughly to be made. Some patients have only some of the symptoms . For others, the symptoms of the phases are mixed. There is no typical, linear disease course ; everyone can look completely individual .
1. The preliminary phase
– tingling, or crawling under the Skin
– Itching , possibly skin rash
– Often affected: arms , legs , face and scalp
– Possibly Morgellon threads in the stool , maybe also in the urine
– If necessary, elimination of indefinable " tissue structures " (as part of a parasite cure)
These pictures were made available to us by a patient. She has massive amounts of such structures in the context of a parasite treatment eliminated.
Possible accompanying , systemic symptoms :
– disorders of the short-term memory
– " Brain Fog " (unclear thinking)
– possibly speech disorders
– psychological impairments (e.g. manic depression )
– decreased visual acuity
– burning and / or sore eyes
– digestive problems
– Cravings for sweets
– Increasing exhaustion and tiredness
– Fear and Panic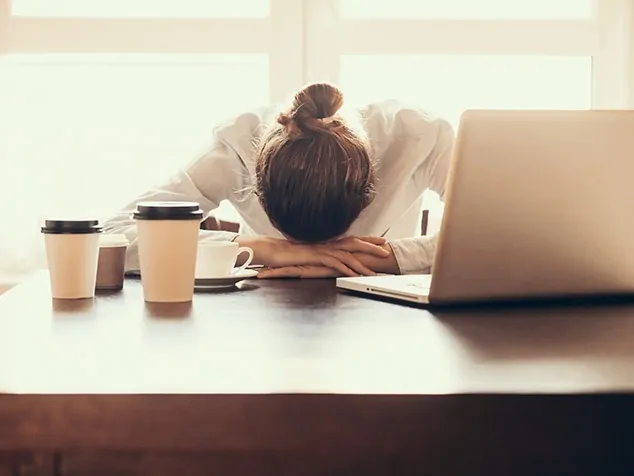 2. Manifest phase
– itching gets stronger
– Possibly inflammation of the skin
– The feeling that something is moving back and forth
– A feeling as if insects or worms were moving under the skin
– Skin diseases such as acne, erythrosis interfollicularis (extensive reddening) or rosacea (facial reddening) can occur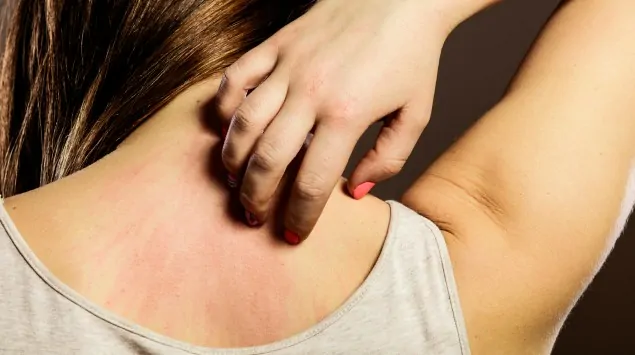 3. Morgellon's disease
– Whites (or different colored) threads become visible on the skin
– Red dots can appear, which are reminiscent of flea bites
– These points can discolor and a gel layer can remain
– Possibly fibers and / or black spots that come out of the nose
– Skin damage , e.g. cracks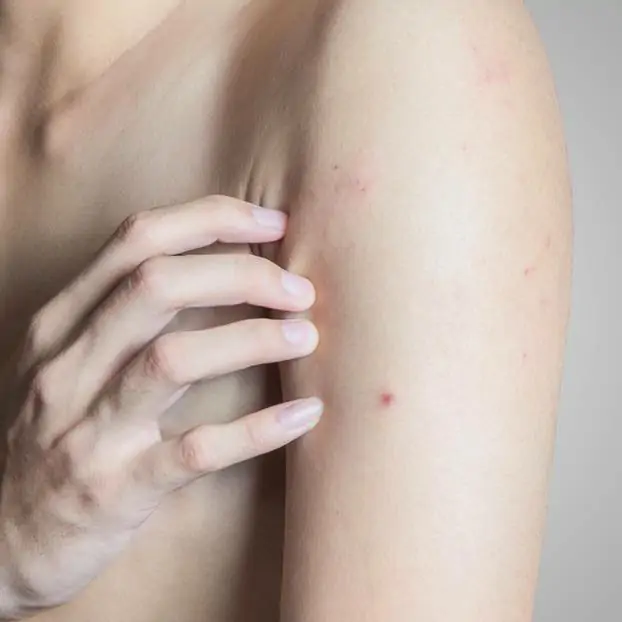 4. Manifest Morgellon's disease
– threads (Morgellon) grow out of the Skin out
– The strong itching is even worse
– If necessary, open and oozing skin areas occur that hardly close
– The skin changes its texture and sometimes changes color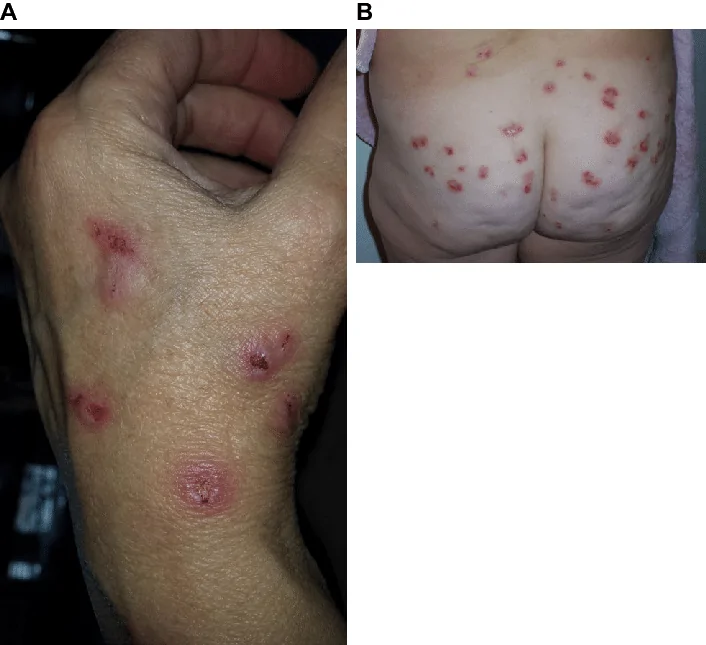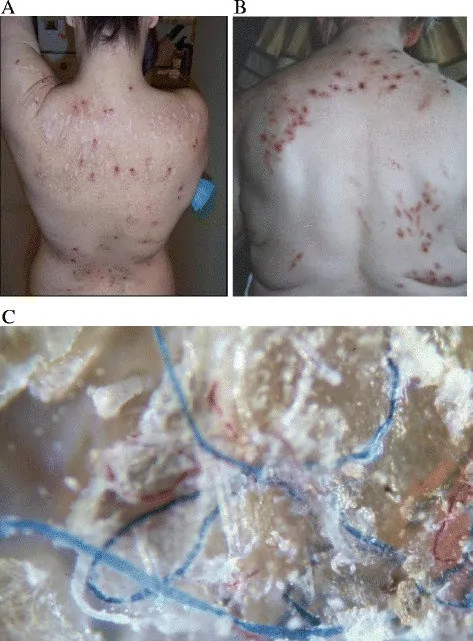 The fourth phase is usually only used by people with a < strong> poor overall health achieved. In the United States, it is estimated that around 500,000 people are in this phase. Hardly any cases are known in Switzerland. In Germany around 30,000 people suffer from manifest Morgellon disease.
Our experience with Morgellons
The non-profit association Parasitenfrei is the contact point for people with parasitic loads who do not receive any other help. In particular, we have already been able to help Morgellon patients in many ways and have thus been able to gain solid knowledge in this subject area.
A case of an affected person who suffered from Morgellons, among other things , we have in the article "Maria (48) – A New Life" already described.
To get a sound understanding of this topic, you should watch the following video. In this, the scientific geologist and physicist Harald Kautz-Vella explains how Morgellons act as parasitic fungi in the body: In nature, fungi grow by initially forming a large one Form an underground network ( mycelium ). Only then do individual fruit bodies appear . This is also the case with Morgellons. Initially, the mycelium infects the entire body (systemic infestation) and then the threads penetrate the skin .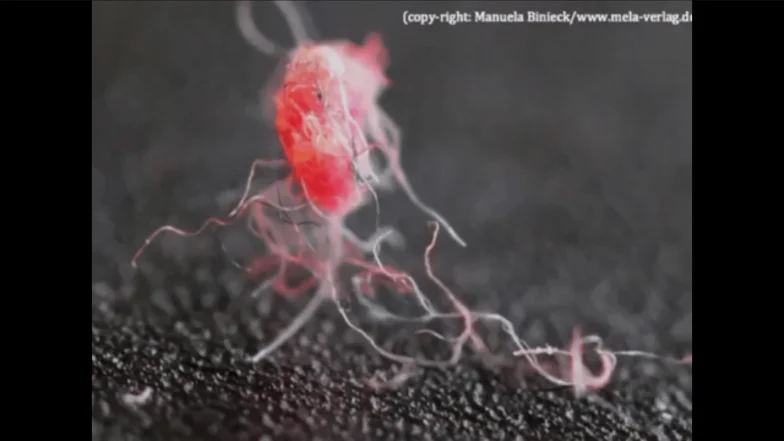 Mushrooms feed by ingesting organic substances. The mycelium of the Morgellons therefore needs food to grow. Ergo, Morgellons inevitably live parasitically in the body and inevitably consume it . As a concomitant symptom of Morgellons disease, this leads to severe tiredness and exhaustion.
Note
In fact, Morgellons are nothing more than parasites.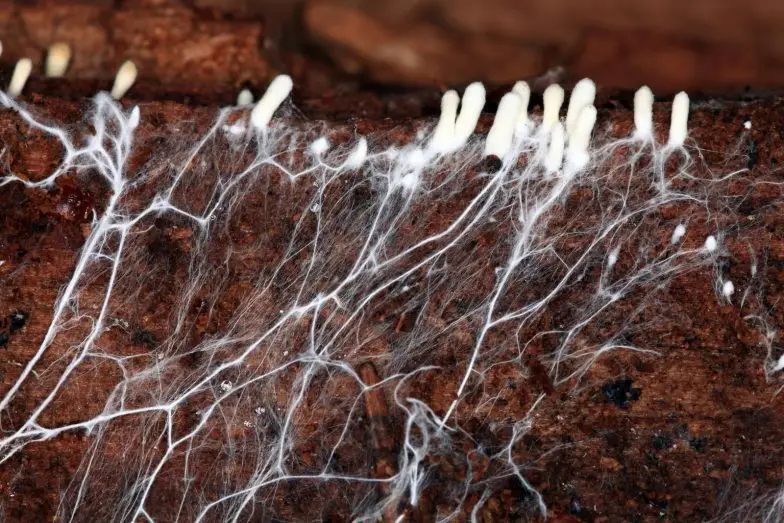 Depending on which DNA they bind to, fungi are able to develop into divergent phenotypes. Because of this, many excretions from people who suffer from Morgellons are also insect-like or tissue-like .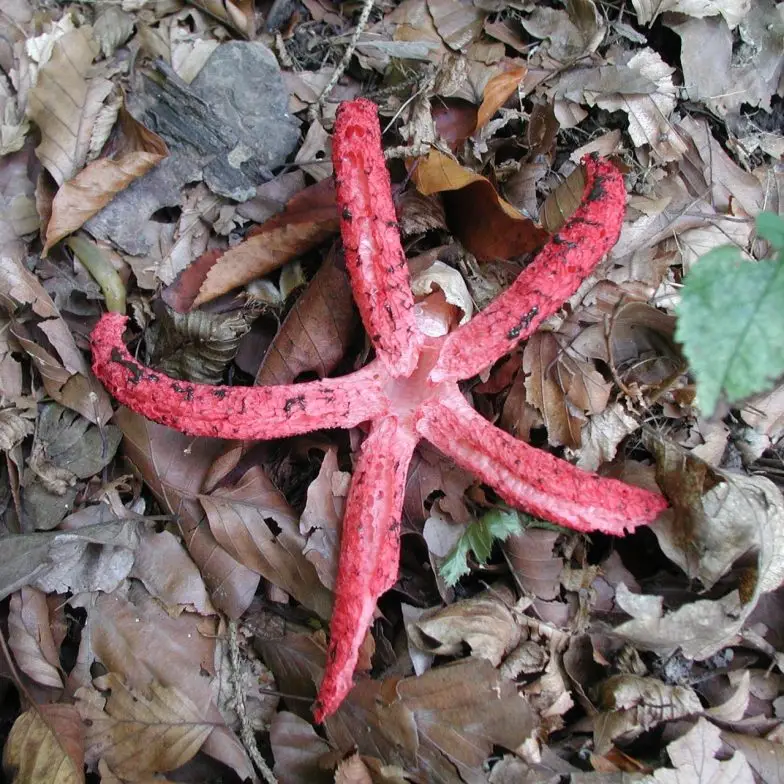 Under the microscope (12x magnification), so-called arthropods (arthropods) can be seen in the excretions of some Morgellon infected people. One of them is Manuela Bienieck . She herself eliminated insect and spider-like beings and thus went public.
Check out their fascinating story here :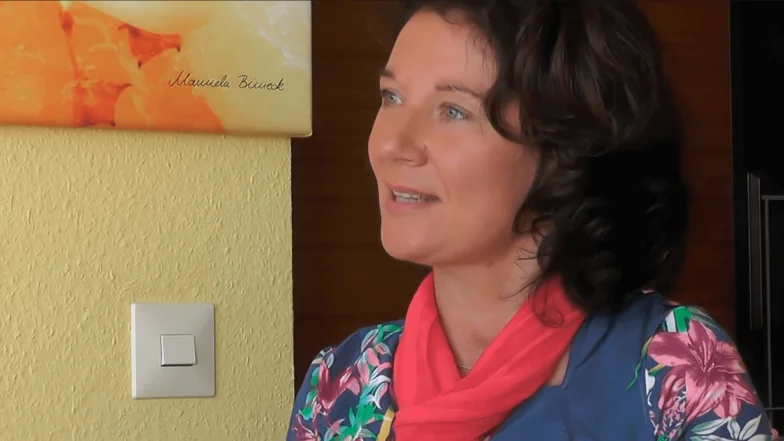 The following short video shows some pictures of their excretions . These are pieces of tissue and threads , similar to the pictures we received from another person affected: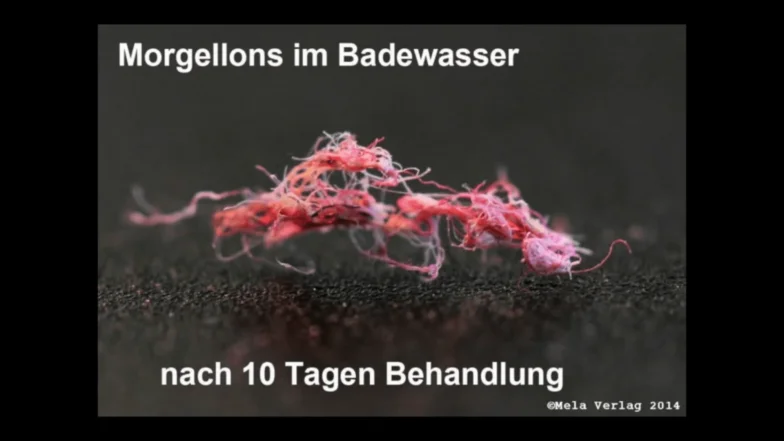 Diverting Morgellons: You are the cure!
There are several steps involved in removing Morgellons from the body:
Step 1: Treatment with the help of a parasite cure
The first and most important step in removing the Morgellons is a holistic, systemic parasite treatment
This has the following reasons :
– Fungal spores live in and on parasites. In order to permanently remove Morgellons from the body, it is necessary to first remove the parasites from the body. Otherwise, the Morgellons in and on parasites will repeatedly lead to infection with Morgellons.
– Parasites are a massive inhibition of the immune system . The exact mechanism is described in the article "Parasites manipulate the human immune system " explained. A weak immune system is the basic requirement for a spread of the mycelium of the Morgellons in the physique and for a subsequent outbreak of the "fruiting bodies".
– Parasites poison the body . The local immune system of the organs is weakened by toxic excretions. In addition, these poisons represent a growth factor for Morgellons .
– Parasites rob the body of nutrients . Like the Morgellon mycelium, parasites devour the body . The loss of micronutrients reduces the body's ability to defend itself against Morgellons.
– Parasites deprive the body of oxygen . The mycelium of the Morgellons thrives best in a less oxygenated environment . The parasite-induced oxygen deficiency is therefore another developmental multiplier for Morgellons.
In the best case, a parasite cure already be carried out in phase 1 of Morgellon's disease . In our experience, all symptoms disappear with the implementation of a systemic parasite cure. If phase 2, 3 or 4 has already been reached, experience has shown that the further steps listed are necessary after the parasite treatment, as follows.
How a parasite cure works , you can find out in our great Parasite Cure Guide :
Step 2: Remove pathogenic bacteria from the body
In the second step, the spirochetes should be diverted. There are two reasons for this:
– Fungal spores are in and on the Bacteria . If Morgellons are removed without first eliminating the "carriers", a recurrent infestation . will result
– bacteria are a cofactor for Morgellons . Without spirochetes (pathogens of borreliosis and Lyme disease), Morgellons can usually not spread any further .
Step 3: Therapy to remove Morgellons from the body
The strongest remedies against Morgellons are natural antifungals . In our specialist article "Medicines against parasites" we have them most effective home remedies for fungus described.
Note : Ideally, you should choose a parasite regimen that includes the elimination of all pathogens as well as bacteria and fungi .
Step 4: Adjust the body environment for a permanent cure for Morgellons disease
The fourth and final step is necessary to make the environment inhospitable for parasites and Morgellons.
– In our experience, Morgellons can only develop in the body when the organism is contaminated with toxic heavy metals . Ergo, detox the body is extremely advisable.
– A " acidity is beneficial for Morgellons "of the body. Consequently, a diet based on fresh food with a large proportion of vegetables is recommended. Sango sea corals and ancient wheat / barley grass have proven themselves as nutritional supplements. Soda baths also help with deacidification. Sugar , cereals and meat from animals fed with cereals and alcohol .
– radiation is a Factor that enormously promotes the growth of Morgellons. Therefore try to turn off your WiFi and cell phone as often as possible. It represents a strong inhibiting factor for the immune system and thus enables the mycelium to spread unhindered. In the association, we recommend taking measures before the 5G cellular standard is introduced across the board. Even our experts cannot foresee whether there will still be a possibility of curing parasitic diseases after the introduction of 5G .
– To permanently free To stay away from parasites and morgellons is a intestinal rehabilitation of crucial relevance. The gut is the seat of the immune system. After carrying out a parasite cure, measures should be taken to restore the intestinal symbiosis .
Morgellons Disease: Pictures / Photos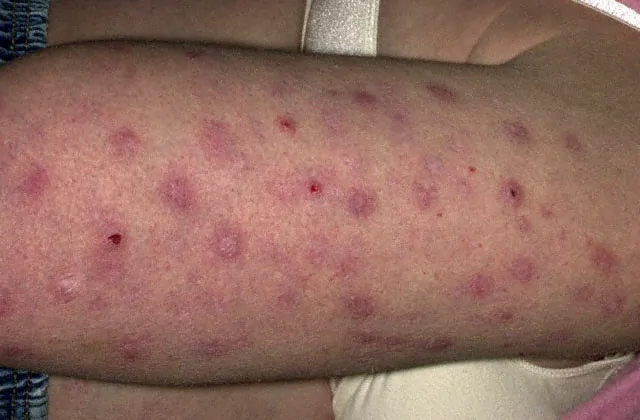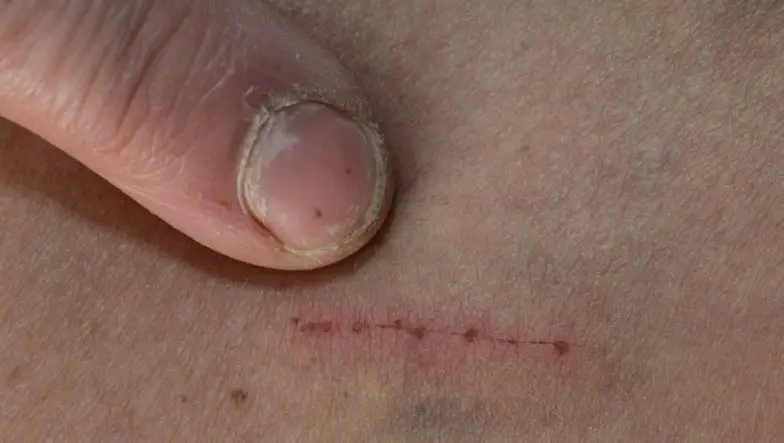 Images of fabric structures: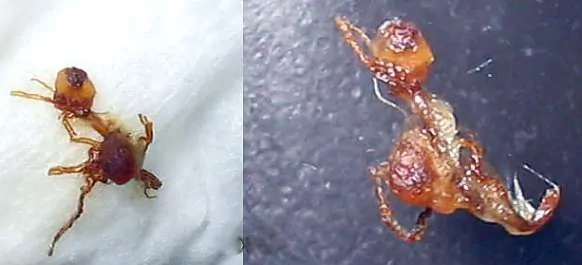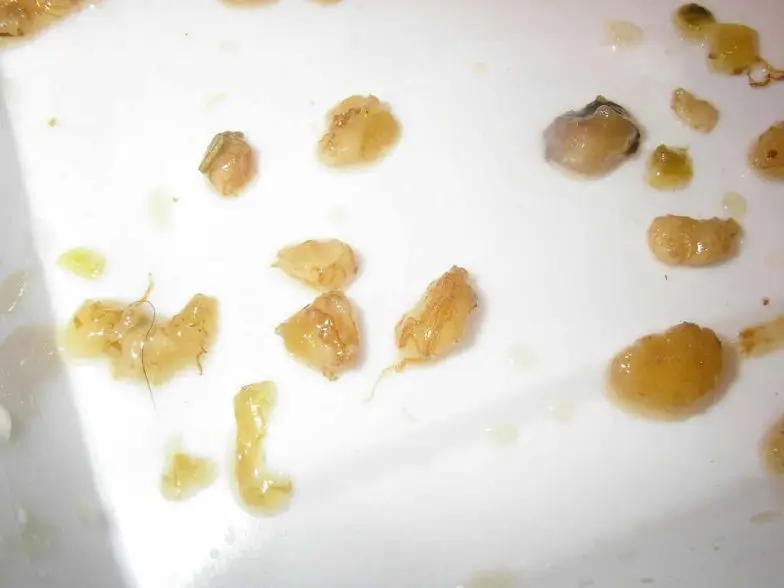 Images of Morgellon threads: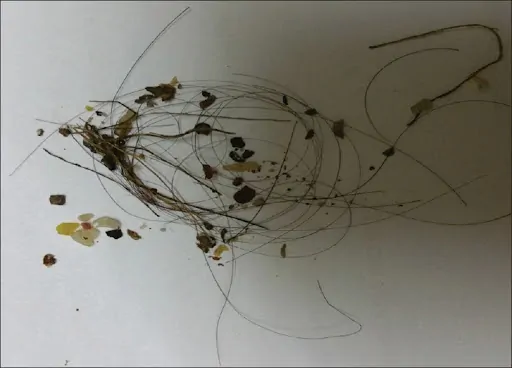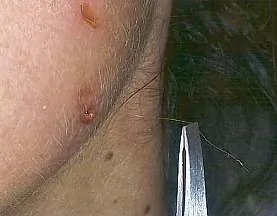 Morgellons FAQ: Short question, short answer